Surfboard Art by Michael Rumsey
Available
This is a 6' 10" x 20-½" square tail shaped hollow wood surfboard made from a variety of lumber species including soft maple, figured poplar, wenge, redwood, teak, figured pine, and paulownia
With the exception of the paulownia, the lumber was salvaged from cabinet shop trimmings and cull piles destined for our local landfill. I'm glad I was able to acquire all of this wood and turn it into a unique work of surfboard art.
This piece, as it has no fins, will lay flat against a wall. It looks great in either horizontal or vertical orientation.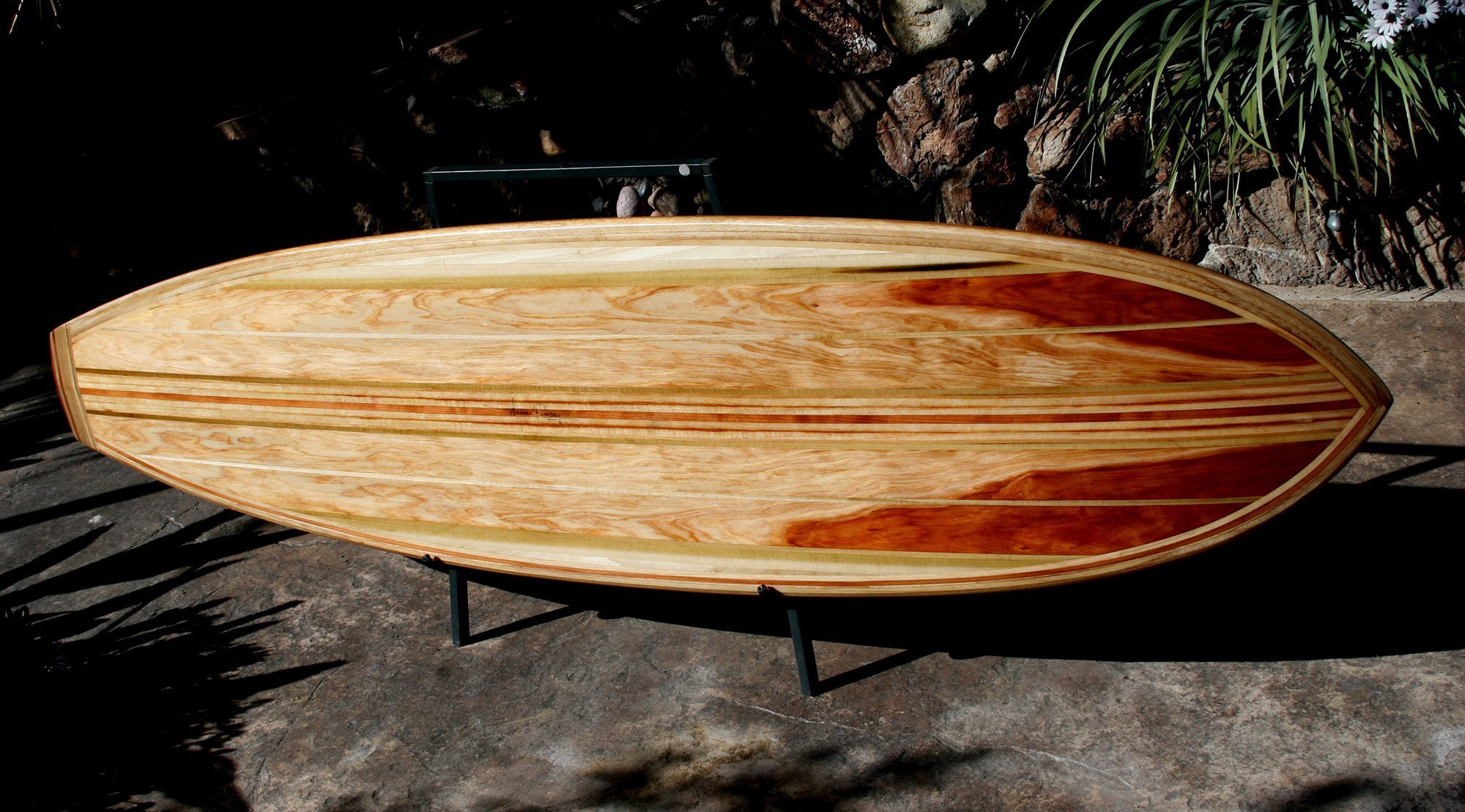 The bottom of the board is also highly decorative. So, it can be displayed showing either the deck – or the bottom – or both.